Tuodeli metal ceiling: Aluminum corrugated ceiling with beautiful appearance and good environmental protection
20-01-2021
If honeycomb plate has good strength and rigidity and excellent flatness, corrugated plate is the best large shape arc plate material.


Why do you say that Corrugated panel is also called profiled panel. It is a kind of profiled panel made of color coated
steel panel, galvanized steel panel and other metal panels, which is rolled and cold bent into various wave shapes. It is
specially used for building roof and wall enclosure. Because of its good plasticity, it can better adapt to the requirements
of various architectural modeling, beautiful appearance, good environmental protection, and can be reused.
Characteristics of aluminum corrugated board


Excellent performance
The density of aluminum alloy is 2.88g/m3, which is only 1 / 3 of that of steel. And high strength, through the composition
configuration, processing and heat treatment methods to achieve high strength. At the same time, it is corrosion-resistant
and has the ability of self rust prevention. The formed oxide layer can prevent metal oxidation and corrosion, and has good
acid and alkaline resistance.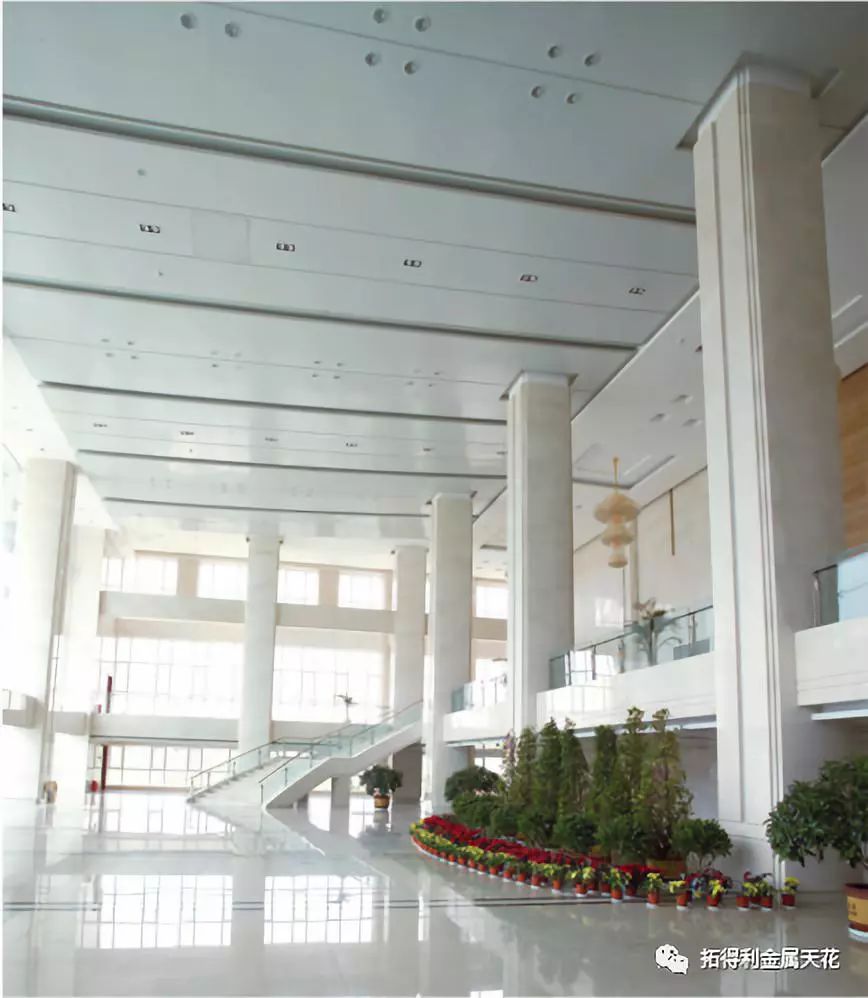 Aluminum corrugated board has smooth surface, good fluency, large panel, not easy to deform and high usage. Surface
fluorocarbon roller coating, uniform paint, easy to clean. And the surface color is rich, you can customize imitation stone
or imitation wood grain color, a variety of choices.
Strong practicability
Due to the different process and material ratio, the aluminum corrugated board has high performance price ratio. At the
same time, it has high peel strength, good sound and heat insulation performance, good weather resistance, and the fire
rating can reach B1. It is a very practical metal material in metal ceiling.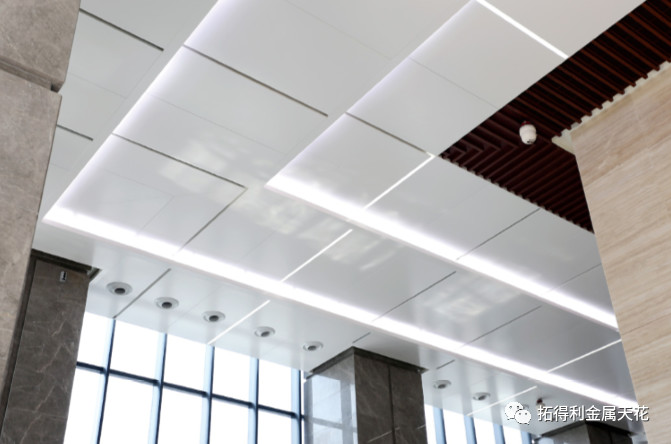 In addition, aluminum corrugated board in addition to monochrome, gold and imitation wood color, imitation marble,
granite color, RAL international standard color, not only can achieve wood grain fine and soft feeling, in weather
resistance, anti-aging and other aspects of the characteristics, but also the real wood material can never reach the realm.
High availability
Corrugated (composite) aluminumpanel is composed of panel, adhesive, aluminum wave lining and other components,
with large surface design. The maximum size can reach: 6000mmx1500mm in length and 1500mm in width.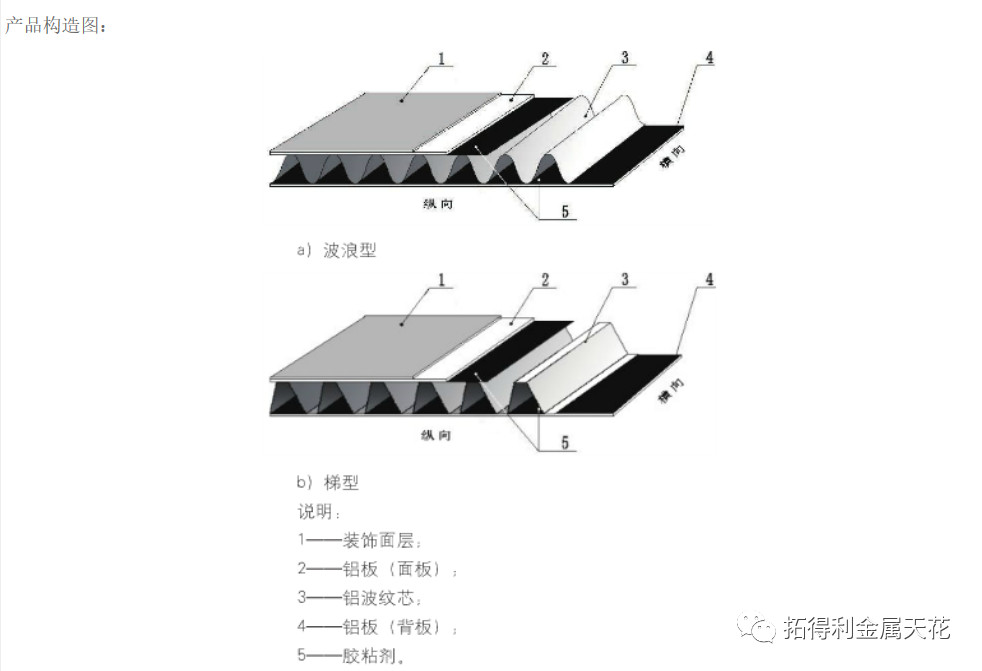 Among them, the wave shaped air passage between the panel and the backpanel is the hollowpanel system, which is the best
product for heat insulation. Under the action of solar radiation, the air in the channel rises and flows upward to take away heat,
which has heat insulation performance. In cold areas, the corrugated channel is sealed at the upper and lower ends, which can
store heat energy in the sunlight during the day, reduce the loss of indoor heating heat, and has thermal insulation performance.
The residual materials in the project can be recycled 100% without environmental pollution.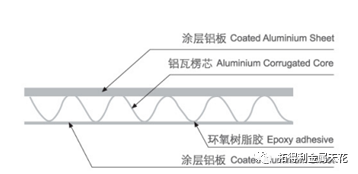 Application of aluminum corrugated board
Because of its excellent properties, the aluminum corrugated board is widely used in daily life, such as airport terminal,
railway station, subway station, stadium, concert hall, Grand Theater, high-end KTV, bar, club, administration building
and supermarket.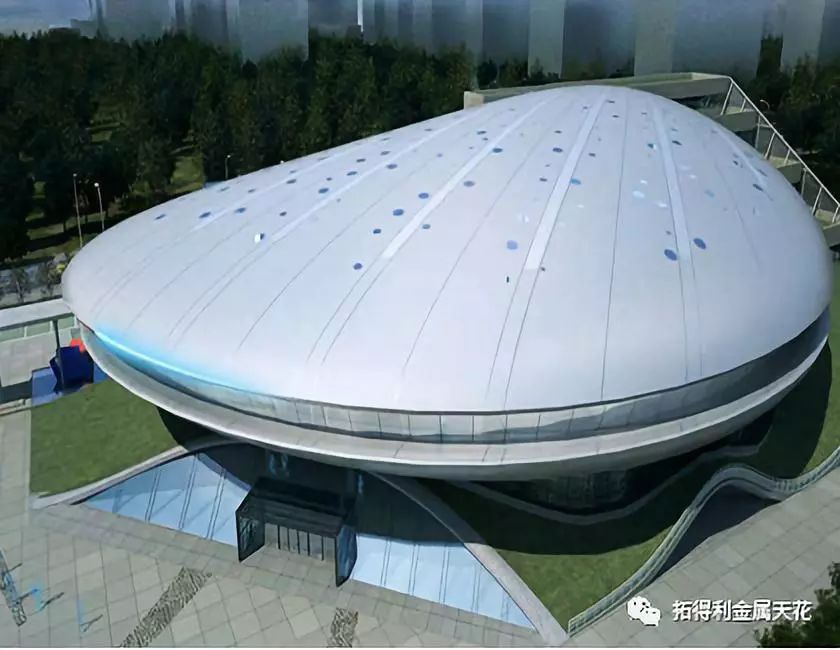 Aluminum corrugated board to meet the needs of grand place decoration, there is no lack of modern style.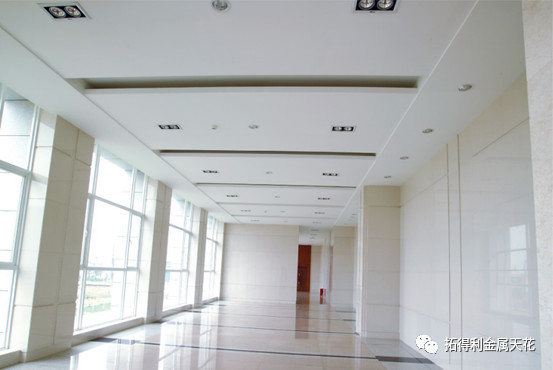 Specification of aluminum corrugated board
Thickness: 6mm, 8mm
Conventional board width: 1020 mm, 1250 mm, 1550 mm
Conventionalpanel length: 2440 mm, according to customer's requirements, the length is less than 6000 mm.